Getting into porn - Wendy's Stud Hunt
---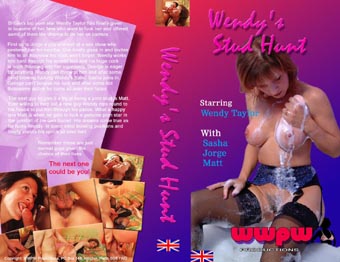 I'm presently filming my new series of videos which will go before the BBFC for R18 certification.
If you'd like to be a new "stud" on one of my shoots with me and maybe some other girls, you'll need a current HIV certificate (I can give you details of how to get one if you like) and, if chosen for the shoot, you must bring it with you along with 2 forms of identification. Whilst you wouldn't be paid for the scene, the video would be your "in" into the business and as I intend to distribute the video worldwide you could use it as a promotional tool for yourself. The producers I know would also see it and get my recommendation. On the other hand you could just treat it as a one off :-)
If you're up for it then please let me know. E-mail me at wendyswonderland@hotmail.com. Some more details about yourself would be nice too just so as I know you're not some sort of mad axe murderer out to prey on poor porn stars! Please also send a recent nude pic.
Wendy XXX
---

---
Back to Miscellany Index
Copyright © 2000 - 2023 The British Girls Adult Film Database. All rights reserved. BGAFD must be consulted about the reproduction of any materials from www.bgafd.co.uk.