Lizard's Locker
---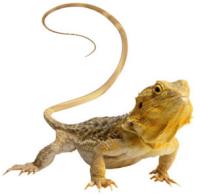 Since a lot of peeps are always asking about pop ups, web space, mail programs, spam blockers and stuff, Mr Lizard has gathered a list of useful utilities and resources for your delectation. I can vouch for most of them, but as I don't want my short lizard life to be hell, here's the disclaimer: use these at your own peril and please don't give me grief if you get any problems. I can only say that there are some useful programs here.
Anti-virus and Spyware
** NOTE ** Please remember never to open e-mail attachments that may contain potentially dodgy executables (.exe .scr .pif .bat etc.) unless you're absolutely sure of their source. The benefits of a good and (particularly important), regularly updated, virus scanner combined with good firewall/intrusion detection software cannot be overstated. Finally, remember that if you do receive a virus, that these will more often than not spoof the names of innocent parties in their "from address" and so do not normally indicate the actual source of the virus.
E-mail - free
E-mail utilities
Graphics
Help and diagnostics
Internet access
Miscellaneous
Newsgroup utilities
Pop-up stoppers
Removal utilities
Web browser utilities
Web building tools
Web space - free
---
Back to Miscellany Index
Copyright © 2000 - 2023 The British Girls Adult Film Database. All rights reserved. BGAFD must be consulted about the reproduction of any materials from www.bgafd.co.uk.