Getting into porn - Layla~Jade's View
---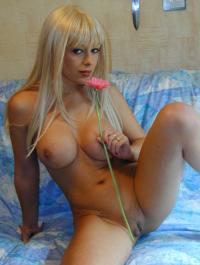 Hey there Guys ...
Whilst I agree 100% with the advice that Paul has to offer, unfortunately, for all you Men out there, he finished with the following line...
Guys - Do not send me emails asking if I can get you into porn. The answer is no.
However, I can't blame him. As a guy working in the business, looking to help girls, I would imagine that he finds questions from men somewhat of a nuisance... I'm not knocking him, but Paul's answer is an answer that you will get from many... But... It doesn't have to be that way.
So, how do I come in? Quite simply like this... For the last couple of years I have had a site entitled How to get into porn in the UK. Designed specifically for you, the boys...
In a nutshell, I am offering you (in return for a small fee), the elusive break that you desire within this industry... Yes this really IS your chance. So, if you're serious about getting into the business and if you truly feel that you fit the mould... Then pop along and have a look for yourself.
Luv Lay xxx

PS. The main criticism that I have had is that it sounds too good to be true... The people that have actually gone for it and bought my booklet will know that any cynicism is in vain. If my site was a con then I'm sure that I would have been "Outed" way before now... With nearly four years experience in this business, and a hell of a long way to go, I certainly wouldn't put my name on the line for the sake of few quid.
If some of you are thinking (and no doubt you are) that this is just a glorified advert for my site so I can make money, then fine... OK! I hold my hands up, guilty as charged!
However consider this... Whilst I do make a small amount of cash, it's simply a one off fee, to give you the break you want... Better that, than for me to do it all for free... and to then continue to take from you (in the form of commission) for the rest of your career...
That's all... The site says the rest...
---
Back to Miscellany Index
Copyright © 2000 - 2023 The British Girls Adult Film Database. All rights reserved. BGAFD must be consulted about the reproduction of any materials from www.bgafd.co.uk.